From year to year, statistics show that the promotion of pharmaceutical companies on social networks and the use of social media in pharma industry cost the owners about 30-40% of the total budget. Therefore, many companies still advertise on television, believing that the target audience is people in the 45+ age group who are used to watching TV and listening to the radio.
However, statistics show the opposite: 40% of customers are under 40 years old. This audience buys medicines for themselves, their children, and elderly parents. Of course, such a public actively uses the Internet for news and communication, but they may not have a TV at home at all. Therefore, promotion in social networks is becoming more and more popular with representatives of pharmaceutical companies every year.
In this blog article, we will focus on the undoubted advantage that promotion on social media offers to the pharmaceutical industry.
Building up reputation and establishing communication
Traditionally, the pharmaceutical business in e-commerce has two tasks: reputation and communication. Drug manufacturers need to prove themselves as wise mentor and reliable assistant.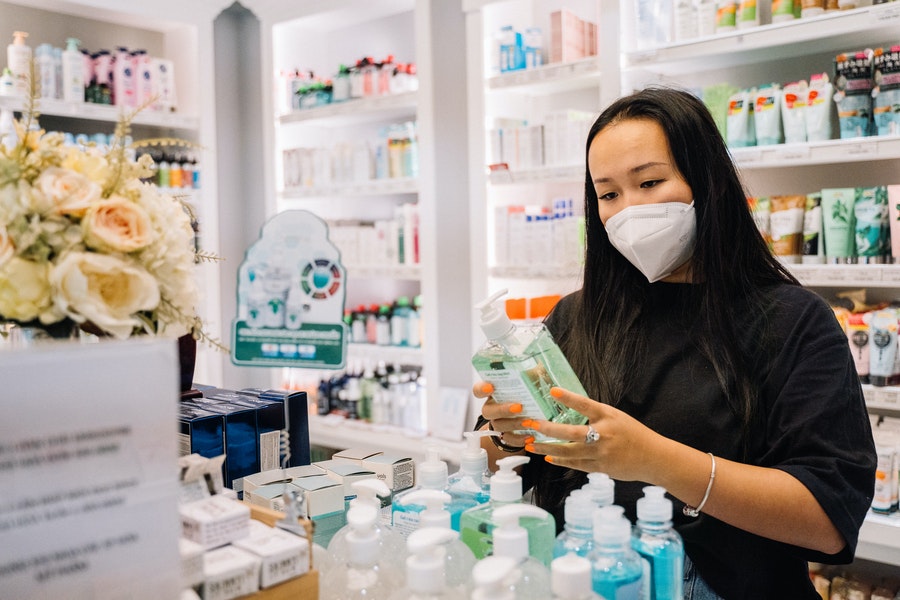 Social media in pharma provides an opportunity to build brand loyalty, build a positive image and get feedback from consumers. The next step is to decide which platform to start promoting your pharma company. Today's largest number of users interested in pharma products are on Facebook, Twitter, or Instagram. 
Creating your brand community
A brand also needs to decide how to carry out the promotion on social networks. There are two possible ways here: creating your brand community or short-term collaborations with thematic groups and opinion leaders. 
The first development option is more labor-intensive, but it gives a long-term effect of promotion, increases loyalty and audience engagement. It also helps form the image of an expert in the company.
The second version of promotion – a short-term collaboration – is easier and cheaper to implement. However, behind the simplicity of implementation lie disadvantages such as an inadequate response from the target audience, short-term contact with customers, or inability to communicate on behalf of the brand. 
Have patience when it comes to the results
When entering the world of social media, one crucial thing is not expecting an instant result from entering social networks. Users are reluctant to join the communities of pharmaceutical brands, and the first results from the promotion will appear no earlier than in 2-3 months.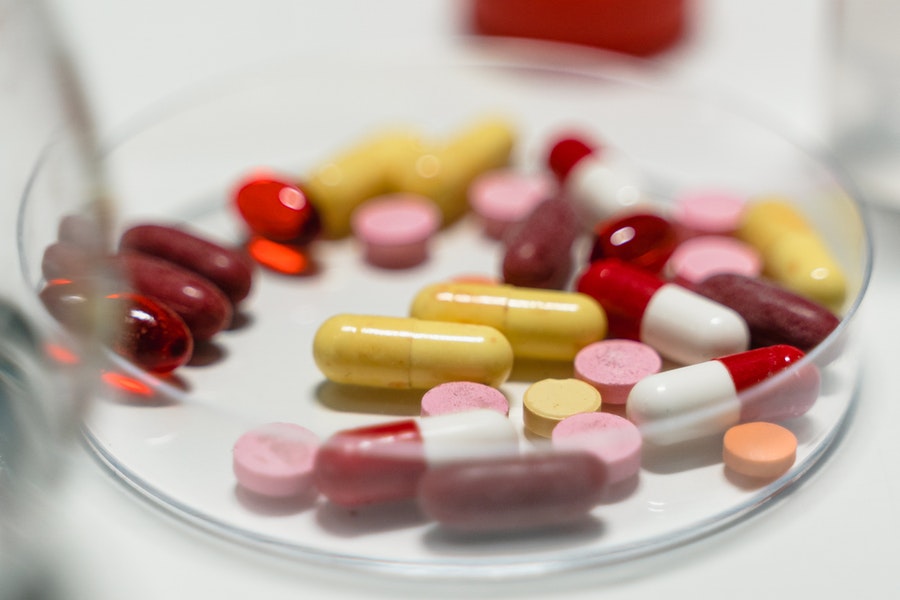 Additionally, get ready for an avalanche of negative comments from users. It so happens in life that the drug is not suitable for everyone, causes side effects, allergic reactions, and so on. The audience will report all of this in the sharpest form in such cases.
Still, there are many more beneficial and positive social media in pharma, especially if everything is done correctly.
Ingredients for social media success
You can create representative offices on several sites at once – this way, you will reach the right audience. Also, strive to publish branded content and share helpful information with your subscribers. 
Associate the product with topics of interest to a broad audience. This will create good engagement, warm-up customer interest in the product, and build a loyal community around the brand.
First of all, the choice of formats is influenced by the promotion goals and the type of advertising campaign. 
When trying to do a conversion, the goal is to awaken interested users to buy and increase sales through the site. 
An outreach campaign means that the purpose is to ensure that as many people see the advertising message as possible within the target audience. Choose them to increase brand awareness, raise awareness, and remind you of the product.
However, based on a recent survey, the most used and effective formats for social media in pharma are multi-format and promotional posts. 
Keeping your audience engaged and interested
There are many ways to attract visitors to health sites: SEO-optimization, contextual and display advertising, buying traffic and links, registering in directories, etc. The result can be placing websites into the visibility zone or to the first page in the search engine results. 
But, despite this, it is not so easy to get clients. Thus, many medical institutions are faced with the fact that online advertising costs do not give the expected increase in the number of patients' requests.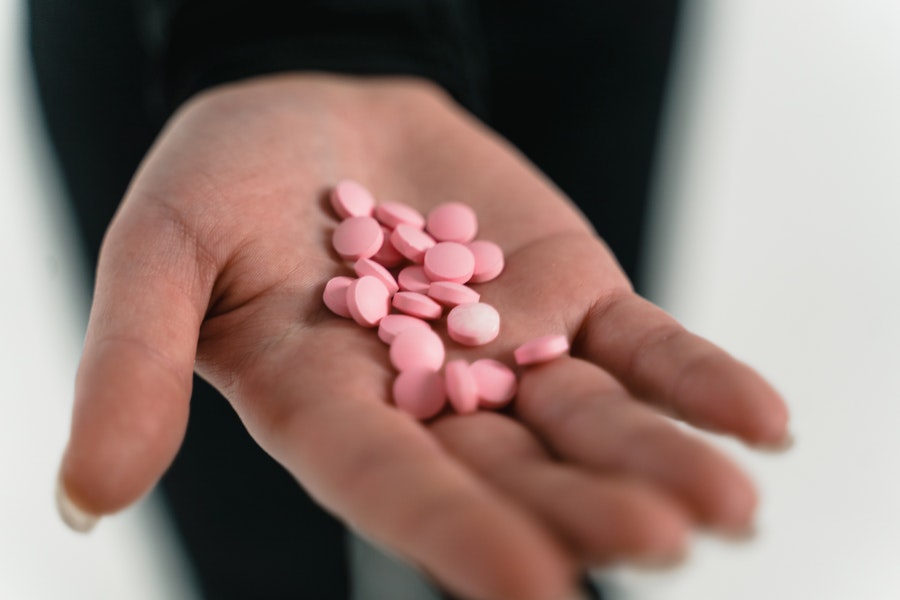 According to IMS Health's report "Engaging patients through social media," patients recruited via the Internet have faced a rather serious problem and are looking for the best option for solving it. As a rule, their ability to pay is higher than those who receive print media and television information.
In recent years, the importance of social networks in health care, in general, has increased, as has the confidence of the patient and doctor in the possibilities of Internet resources. Currently, in developed countries, official and unofficial medical professional organizations and patient groups are involved in ensuring the correctness and accessibility of health information. 
At the same time, the monitoring and regulation of the Internet space are becoming increasingly important, where patients collect information that allows them to form their own opinion.
Multiple approaches to online promotion
When speaking about the online promotion of medicines, it is necessary to consider the differences in approaches to advancing prescription and non-prescription drugs. 
Regarding materials about prescription drugs for specialists, it is advisable to place them on the websites of specialized publications, according to IMS Health experts. 
It is recommended that such texts include information on the name of the medicinal product, the therapeutic properties of its components, general characteristics, as well as possible side effects during use.
Therefore, doctors are also actively using new gadgets and Internet capabilities. Thus, research has shown that about 50% of doctors use smartphones to search for information about drugs, about 45% search for information about clinical cases. 
They also use smartphones to decide on specific treatment methods (33%) and read the latest news in the healthcare sector (30%). It is worth noting that specialists more often use tablets than smartphones to view articles on medical topics.
This trend is likely to continue over the next few years with a further increase in the level of penetration of smartphones and tablets into the daily life of both patients and healthcare professionals. 
This is primarily due to the convenience of obtaining new information in the healthcare sector, exchanging opinions, receiving expert advice, etc.
According to IMS Health's Engaging Patients Through Social Media report, physicians are two times more likely to use online resources when making decisions than printed materials. 
They also spend an average of 3 hours a week watching professional videos on the Internet and visiting sites such as Medscape and YouTube, the most critical sources of on-demand video content.
Providing support and opportunities
Health information tends to be of most interest to patients over 65, who often have multiple chronic conditions. However, social media is still more commonly used by people in younger age groups than other sources of information on the web and more familiar means of communication such as e-mail. 
Recent polls in the US, according to IMS Health, show that only 43% of people over the age of 65 use social media for health information, compared with 89% of young people aged 18-29.
Age is one of the few differentiating aspects of social media use, with factors such as gender, education, and income tending to be offset. However, these differences among users of Internet resources of different age groups are expected to decrease in the coming years.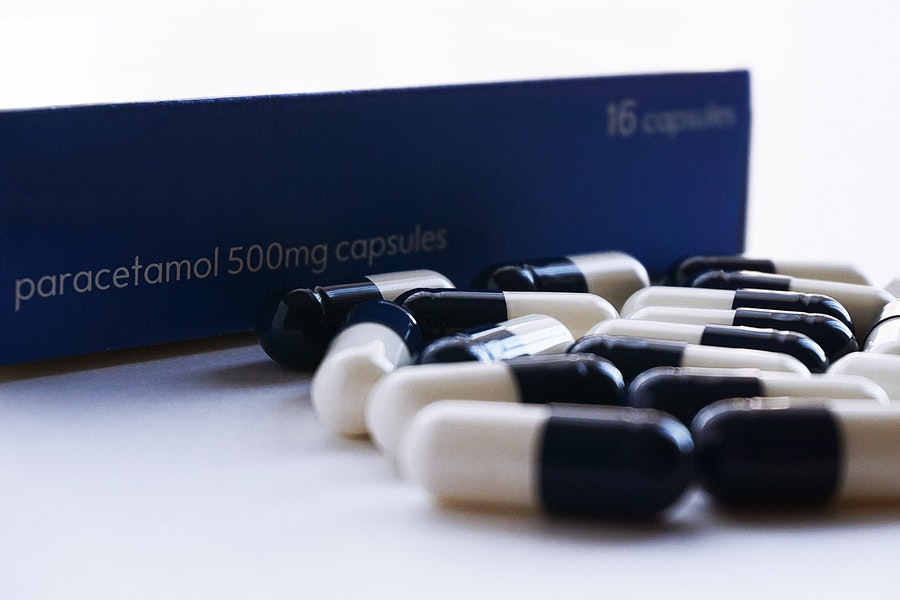 The health information that patients seek online varies considerably. Most people looking for health information seek to satisfy the need to obtain specific knowledge about drugs, diseases, etc., or seek some empathy from other internet users.
Social media provides an excellent opportunity for doctors to support patients and answer questions that interest them. Better communication between healthcare professionals and patients, in turn, can help solve a range of problems and improve treatment outcomes. Most doctors recognize the Internet's vital role in empowering patients, including making informed decisions.
Conclusion
Social media showcases business and pharmaceutical companies are well aware of this. Pharmaceutical companies have progressed from rejection to experimenting with social media in just a few years. 
Currently, no one doubts the need for a presence in them: social media in pharma is there to provide visibility for different brands and companies. 
Statistics on followers, likes, clicks, and comments, checking engagement in ad campaigns, or tracking activity in promotions are excellent tools for a social media business. 
However, numbers alone cannot determine whether all business goals have been met. This is especially true in the current era of paid promotions, where numbers can be artificially inflated and distort reality along with analytics.
To be truly productive on social media, pharmaceutical companies today need to figure out how to reach out to thought leaders and attract organic traffic to their websites. 
Most importantly, however, is to change the perception of products or the company's image and attract more consumers.