As people are becoming more aware of the new digital trends, many see digital tools such as Instagram, Facebook, and many other social networks as a way of driving change. Businesses are likely to be present now on these social media channels in order to keep up with world trends. This in fact is a sure way a small business can emerge out of the ruthless competition that we constantly see in each segment.
Therefore, a well-tailored strategy that revolves around Instagram marketing will definitely add to your small business and it is a clever way of attracting some attention from your potential clients.
But why Instagram?
As of January 2022, Statista ranked Instagram #4 among the most popular social media worldwide. This is according to the number of active users on a monthly basis.
Instagram also reached an astounding number of 2 billion users in December 2021, which was a new milestone for the company.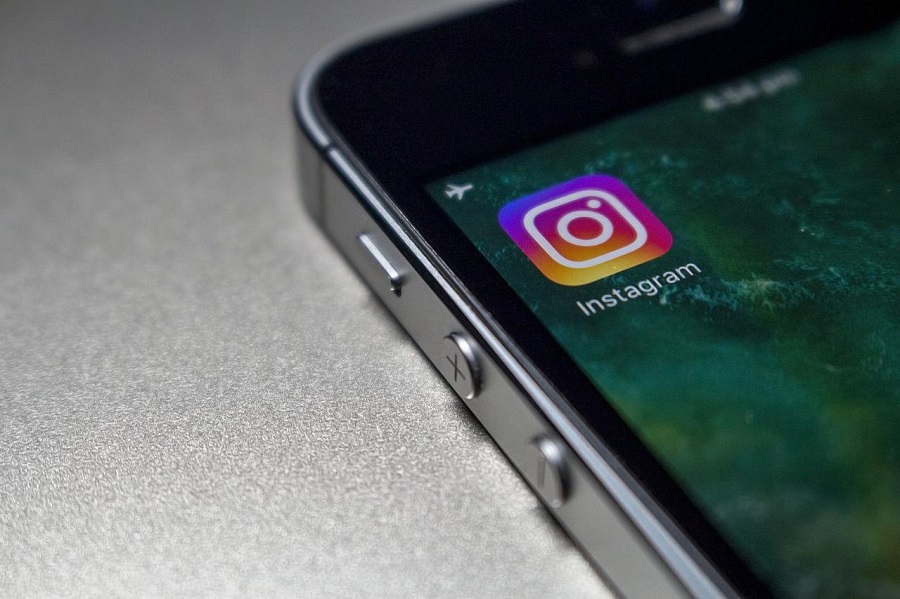 When it comes to business, the statistics show even more positive outcomes.
According to Statista, Instagram comes second (right after Facebook) when it comes to marketing. Or, to put it in perspective, as of January 2021, 78% of the marketers have used Instagram as a platform for their marketing strategies.
Social media marketing has slowly become the most popular approach when it comes to digital marketing in recent years. Advertisers can grow faster and reach slightly bigger groups of prospective clients with the click of a mouse, and all this is because of the large userbases that networks like Facebook and Instagram have created.
Industry professionals recognize the higher exposure for their products and brands, but also their businesses record an increase in traffic on their websites, and this is only a scratch on the surface of the many advantages that social media platforms can offer business-wise.
Industries that are popular on Instagram
As a platform that specializes in images, Instagram has its doors open for any business that wants to market and sell its products and services through more visual content. Businesses in the niches such as travel, fashion, beauty, fitness, software, technology, food, and beverages, are only a few of the industries, that can get a real boost in terms of Instagram marketing.
A study that compares the reach rates between Instagram stories and post have shown a rather interesting statistic. While comparing the reach rate between different niches, the study reveals that the highest reach rate recorded for an Instagram post is in the electronics niche and sits at 34%. The same study also mentions technology, office supplies, consumer goods, and automotive as niches that score high in terms of engagement rates.
Therefore, we can freely say that Instagram has a fruitful terrain for every industry.
How to grow your business on Instagram or what is a good Instagram marketing for Small Businesses
A business account is a must
The first thing you need to do once you decide to use Instagram marketing for boosting your small business is to fit your narrative in the most appropriate form. This means, that since you are running a business it would be a bit strange if you choose to go with a personal account.
Instead, choosing the business account option will give you a fair picture of every metric you will need as a marketer. Through a business account, you can also run some paid ads, connect it to your Facebook page, and make it more approachable for your potential clients.
In addition, opening a business account will also allow you to establish a slowly-growing brand presence and implement the wildest marketing strategies that you see fit for your business.
Enter a bio to describe what your business is about
Instagram has allowed you as a business owner to describe your business operations to your followers and potential clients.
In your bio you can say everything you want in order to greet and introduce your clients to what your story is about and how you can help them if they decide to do business with you, assuming that they visited your account searching for something they need.
That is why you need to carefully plan what your story is going to be, and how to use this limiter text space for presenting your identity to the wider audience. Do not forget to use hashtags (which are vital if you want to get discovered on the network) and include a link that when clicked will take your potential customers to your website.
Perform a Competitor's Audit
If you are not sure in which direction you should get going on Instagram, be sure to visit and explore some of your competitors. Look for some other small businesses out there and see how they cope with this social network.
At the end of the day, it is not a crime if you get some inspiration from their marketing strategy in order to help your business grow. Discover what kind of posts they make, or which hashtags they are using and start from there. By auditing this, you will get a clear picture, of whether their way of doing marketing on Instagram is the right way.
In the end, you can use them as an example for your future marketing strategies. This will surely help you excell your internet marketing strategy and will be an overall boost to your small business.
Use Hashtags
You might have already heard that Instagram is all about the #hashtags. In fact, hashtags are what can bring potential customers to your content and enhance the overall Instagram marketing strategy and boost your small business. By using hashtags in your posts you will be open for the whole world to find you if they are searching for something through a certain keyword.
According to some studies, the optimal number of hashtags that you can use on a post in order that this post performs well varies from 7 to 30. A very important thing here is to be aware that 30 is actually the limit of hashtags that Instagram allows under a post. Therefore, using this knowledge you can build a strong hashtag strategy that will surely bring you some results.
In addition, Instagram has introduced a new feature that allows users to see how many of the people that ended at your account came through the hashtags. This will also paint you a clear picture of your hashtag strategy and you can use this finding in order to fortify your strategy and make it even more effective than before.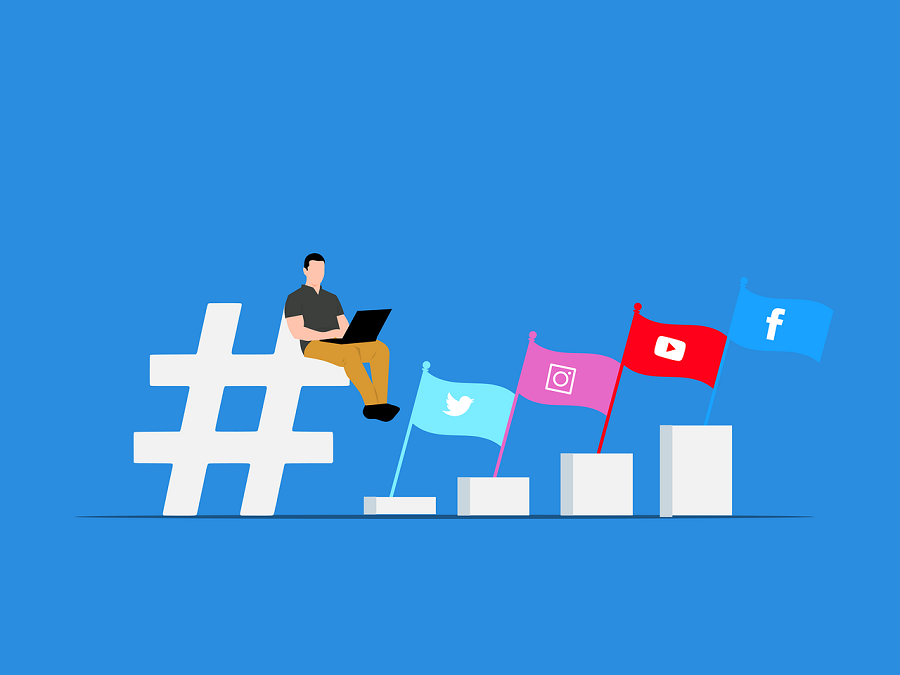 If you want to look even cooler, you can also try the "hashtags in comments" strategy. As we've mentioned hashtags are vital if you want your content to be easily discoverable. However, sometimes packing 30 hashtags in your post's description can be a bit visually overwhelming.
What you can do to address this is to keep your description clean of hashtags (or you can naturally use some of them through the text), and then put a comment immediately after the post in which all the hashtags will be placed. This way you will get what you desired in terms of visibility but also you will provide a much slicker look to the post's description.
Break down text into segments for easy reading
Sometimes the captions of posts tend to get a bit longer than usual. Therefore, it is very important to break it down into bullet points or clear segments so that your potential customers can easily consume what is written.
It is a fact that people will skip bulky text sections that do not have clear breaks because they appear overwhelming. However, Instagram can be quite problematic when it comes to inserting line breaks between paragraphs. That is why you can use symbols in order to make visible borders.
Use Stories More Often
As you might already know, Stories are a great new trend that you can use in order to boost the Instagram marketing strategy for your small business. Instagram Stories appear on the top of the feed and last for 24 hours. The good thing about the Stories is that you can post as many as you like as they are not going to clutter up your audience's feeds.
The dynamic of the stories is very different and you might want to use some video in order to attract attention. You can even run sponsored stories in order to target a specific audience. As such, stories will play a crucial role in your overall Instagram marketing strategy and will surely align with your desired outcomes.
Video posts are attention grabbers
Despite the fact that Instagram started as a platform for snapped pictures, over time videos found their way on the platform. Nowadays, they are even more present in different types of posts. You can post videos as stories, as we have mentioned in the previous paragraph, but you can also use a video in a post.
When you are making a post you can simply go with a 1-minute, short footage that will intrigue the audience and make them want to come to your page later. If you want to go with longer footage you can do it with the IGTV feature which allows videos up to 10 minutes long. No matter which one you choose, the Instagram marketing strategy will help your small business thrive and ultimately grow further.
Use peak times to post your content
When you are posting something on Instagram, the timeframe is beyond important, as posts that are posted in times of highest traffic, will naturally get the most interest and engagement rates. But, it is a bit hard to anticipate when are these highest traffic periods, as they can vary because of your targeted audience.
That is why, it is important when you are about to run your Instagram strategy for small businesses, to experiment a little bit with the posting times, as only this way you will get an overall picture of what are the best times to post according to your specific audience.
To summarize
There is nothing more valuable for a small business than a thoroughly planned strategy that will help your business grow. This is even more true when it comes to Instagram marketing for small businesses. Nowadays many small businesses are relying on this visual social network in order to get the best out of it and learn more about their audiences.
Instagram has a diverse audience and is usually chosen as it provides a unique visual experience that people sometimes need. It is a fact that visuals spark something in the viewer's eyes more than any written message will ever do.
That is why it is really important for marketers to know how they could use a network that is quite leaning on the visual site of content, in order to gain something for themselves and boost their overall business standings. If you are eager to learn more about how can you excel in tailoring the perfect marketing strategy for Instagram, we at Synami Media can help you achieve your desired goals.