The advancement of technology, the expansion of the global sharing economy, and the booming state of social media that have augmented the trends and the cultural shifts – most salient to date – that the last decade has produced have left brands unsure of how to keep up with the increasingly fast-paced marketplace.
With the disruptions brought on by the COVID pandemic, geopolitical tensions, and economic uncertainty that 'threat' to make the year like no other, there isn't a single doubt that 2023 will be a year of sharpening our focus.
Faced with the pressing need to grow and survive in that marketplace, companies cannot press pause planning to wait and see how things will unfold and need to put their influence-proof strategies and that is where digital marketing has a major role to play.
Some of the industry professionals have offered in the 2023 State of Marketing Report useful insights and predictions into some of the possibilities that 2023 brings in terms of digital marketing trends.
Marketers have to adapt and tap into those new trends and cultural shifts that are changing their industry too in order to maintain relevancy for tomorrow and are now facing hard-hitting questions about how to best use digital marketing trends and consumer insights to achieve those goals.
Though nobody can say with 100% certainty what the future of digital marketing will look like, it's not hard to conclude that some of these trends are focused on technology as it continues to advance at a rapid pace, but the other side of the mirror reflects another picture.
One in which the increased digitization and automation of brands – consumers interactions entice a pushback and strive to make marketing more human again.
This is the side we've decided to focus on.
Personalized Content and Customers Experience
Apart from all the insights and predictions, one thing we're sure of is that content will still be the foundation of the entire digital marketing strategy, especially since more and more companies realize that the most predictable way to generate a return on marketing is content marketing.
Starting from the simple premise that when choosing between two relatively equal products, we put our money on the brand that wins our hearts, one of the ways to appeal to your clients is to personalize digital marketing to meet their needs.
Personalization is among the marketing trends that we're likely to see in full glory in 2023.
The abundance of data that digital marketing teams have about their customers is the basis that personalization depends almost completely on, but today's technology allows them to dig deep into the data trove to identify what messages will solve the problems that keep their clients up at night.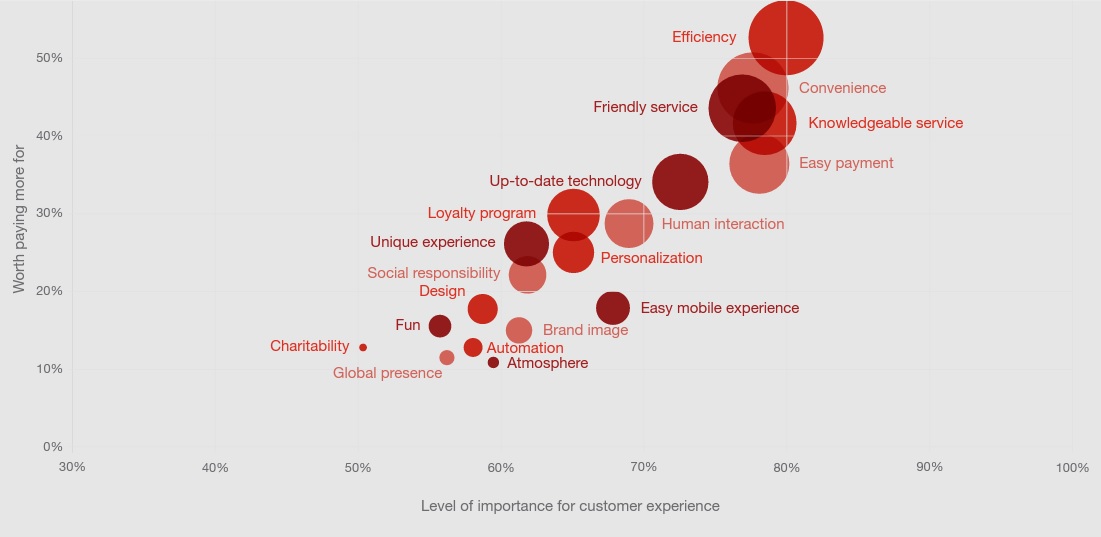 The more data you have, the more meaningful messaging you can create.
Personalized marketing messages are forging a real connection between the brand and its target audience to the degree that 80% of consumers said that they'd be more likely to do business with a brand that offers them a personalized experience, as per a survey by Epsilon.
And not only that. These messages are key to building the kinds of relationships with customers that drive loyalty and, if we keep in mind a mere 5% boost in customer retention increases profit by 25%, as the management experts at Bain and Company point out, personalization is worth every penny you spend.
The next thing that digital marketing trends teach us this year is that we must focus our strategy on providing a fantastic customer experience that will keep people coming back for more as marketing is no longer trying to convince people to buy from you or work with your company.
Per PricewaterhouseCoopers (PWC) analysis, customer experience is an important factor in their buying decisions for 73% of people but only 49% of consumers in the US say companies provide a good experience.
So, you have to offer your clients something more than information – an experience that delivers quality across all channels, a customer-focused culture throughout their customer journey, seamless experience from the initial interest to after-sale customer service.
In fact, as you go through this article, you'll see that every trend is really just one factor of the overall customer experience you need to consider in every aspect of your digital marketing strategy.
Story-Driven Content Visualization and Video Marketing
Regardless of the novelties that digital marketing trends are bringing and that will certainly influence the way that we'll create content now and in the future, you should never neglect the basic elements of brand storytelling and visual content.
The popularity of image-focused platforms such as Instagram and Pinterest speaks for itself about the fact that people prefer visual content to plain text and studies such as the one that shows 62% of millennials are more interested in visual search than any other new technology enticed Google and several other companies to invest in visual search technology.
Starting from the notion that visuals are also easier to remember than written content, you will not only make your digital marketing campaign more interesting and attractive by adding data visualizations, infographics, images, and videos to your text, but it can also help your message to be absorbed better too by the target audience.
As Cisco recent research showed, video accounts for 82% of all online traffic. Which leads us to the next takeaway- the future of content marketing trends lies in video.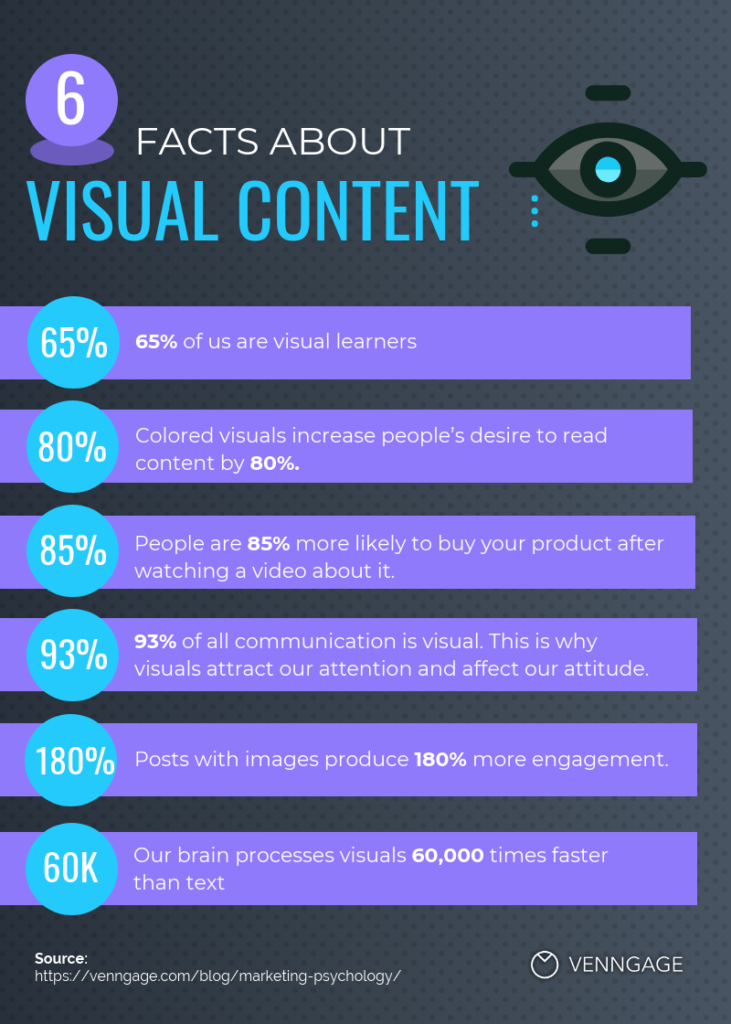 Plus, the fact that more than nine out of 10 people report wanting to see more videos from brands in 2023, makes video an excellent tool for lead generation and brand awareness.
Wyzowl's Video Marketing Statistics 2023 report shows that 91% of businesses today use video as a marketing tool and 84% of consumers have been convinced to purchase a product after watching a video.
And not only that – but the video, per the report, is also currently a core part of 96% of digital marketers' content strategy, and 70% of 'non-video' marketers plan to start online video marketing in 2023.
The report shows an all-time high number of marketers (92%) say they get a good ROI on video content, crediting video with increasing dwell time, traffic, leads, sales, and reduced support queries.
A 2005 Forrester study stated that videos are 53x more likely to generate first-page SERP rankings than other SEO tactics and despite being somewhat old, the point prevails – Google SERPs prioritize video results.
The lesson learned? In order to keep their clients' digital marketing campaigns fresh and aligned with what consumers are looking for, marketers must integrate video content like product demos, webinars, and live video events.
Latch on Cultural Insight
When planning their strategies, it is of key importance that marketers understand the current macro trends, consumer behavior, and competitor activity in their industry.
Among the latest digital marketing trends that at least a third of marketers are finding useful to stay ahead of the curve and gain a competitive edge, is identifying and including emerging trends in culture and subculture and how these trends are likely to impact consumer behavior as well as the broader market.
This so-called "cultural insight", or the practice of analyzing culture, provides marketers with the necessary knowledge and resources to create resonant messaging strategies that can stand the test of time by tracking, measuring, and highlighting the invisible cultural forces impacting consumers' lives, perceptions, and choices.
Marketers need to stay attuned to the cultural zeitgeist to keep their brands relevant, validate the need for their product or service, and build long-lasting relationships for longer lifetime value.
But to grasp culture at the organizational level is quite a challenging feat since it's big, amorphous, and ever-changing.
The great science philosopher Karl Popper (1902-1994) once said that all the problems of our times are either like 'clocks' or like 'clouds.' Being the swirling and continuously evolving mass it is, culture operates more like a cloud that can't be accurately defined in a single snapshot.
What marketers need to do is fine-tune their brands' strategies to reflect the different cultural needs and habits of the target audience by understanding how these cultural beliefs will influence their brands, and how different aspects of culture impacts unmet category needs for a new product.
They also need to identify the local nuances of different cultures and how this impacts people's relationships with their brands to create the optimal tone of voice for messaging and advertising but also to anticipate cultural shifts, emerging trends, and threats.
Your Most Valuable Asset – Highly Skilled Employees
As brands grow and become more data-driven, what's emerging as a critical priority this year is finding talent that aligns with those initiatives, prompting marketing leaders to search and prioritize marketers who can effectively navigate and interpret data.
According to the 2023 State of Marketing Report, hiring people with data analytics experience as a key skill is a priority for 57% of marketing leaders, followed by social media management (12%), copywriting (9%), video production (7%), design (6%), SEO (6%) and Google ads (2%).
Although these marketing skills are essential to staying competitive, also critical is the ability to produce content, use data in managing social media communities, and manage paid search marketing.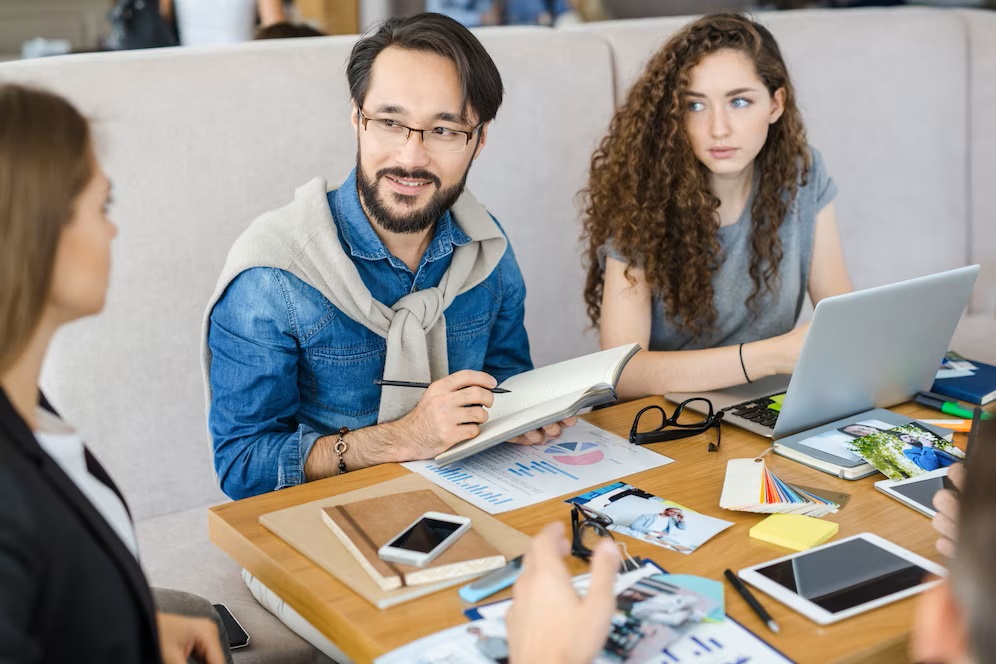 As this shift in prioritizing shows, data and analytics are essential tools for modern marketers that reflect the growing recognition of their vital role in marketing strategy and decision-making.
While customer attention shifts from traditional advertising to TikTok, investing in the right talent, tools, and processes helps you keep up with the competition so the key to success is building a team with different functions specializing in customer analytics, marketing insights, and data and analytics.
With the right talent and resources, marketers can help their clients' brands drive revenue and maximize ROI.