Fuel and energy are one of the most important factors in the sustainable development of modern economies. The efficient use of these natural resources dictates how countries and economies develop, and what is the potential that they can achieve over time.
In this sense, digital marketing is one of the most efficient tools for growing brands and businesses in the oil and gas industry.
Analyze and research the oil and gas market
The competition in the oil and gas industry is fierce, as demand for these resources will rise even more over the next period.
And, as the oil and gas industry itself changes direction, there is a growing need for incorporating and using digital marketing to sell its products and services.
Oil and gas companies are no longer digital newcomers, and adjusting their marketing strategies to the new digital reality can make or break their businesses.
If your brand aims to be among the elite of the elites in the oil and gas industry, a successful digital marketing strategy can bring it there.
Will digital marketing in oil and gas industry improve my brand awareness?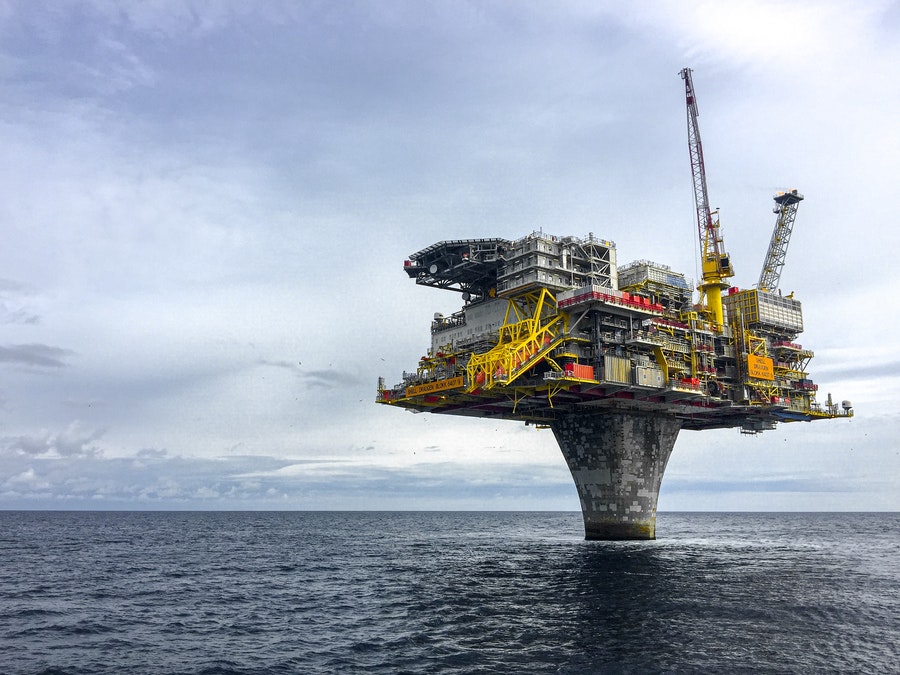 With having thorough and efficient digital marketing strategies in the oil and gas industry, brands can grow and reach unimaginable heights.
So far, the oil and gas industry has achieved phenomenal results as companies and business entities have freed up new resources and improved efficiency.
However, by leveraging the power of digital marketing, brands can achieve extraordinary demand and reach even bigger growth.
If you thought all social media activity was happening on Facebook, Twitter, or LinkedIn, think again.
There is a predominance of niche social media that caters to nearly all interests and tastes, and this is the case with the oil and gas industry, too.
Large social media networks like Facebook and Twitter are becoming increasingly noisy and crowded, making it much harder to get attention. Also, most companies tend to duplicate their content on different social networks.
Having a digital marketing agency as a partner will help you discover what is the best vision for your brand.
In turn, this will help you build an online presence that's going to have everyone talking about your business. It will make your brand stand out in a sea of sameness in the oil and gas industry.
Digital marketing in oil and gas industry critical to stay ahead of the competitors
Digital marketing is crucial to stay ahead of the competition in the oil and gas industry. Additionally, it can also improve your brand awareness.
Some of these marketing strategies includes tactics that will help your brand site rank high in search engine results for targeted keywords related to your services.  This can bring you more customers, as well as higher profits.
One of the main advantages of digital marketing is that it allows you to interact and engage with existing customers, make new connections and explore foreign markets. It can provide an insight into how your competitors are behaving and develop relationships with them.
This has many benefits, as you can find out what others are doing to stay competitive while facing similar industry challenges.
Advantages that will allow your brand to stand out in the oil and gas industry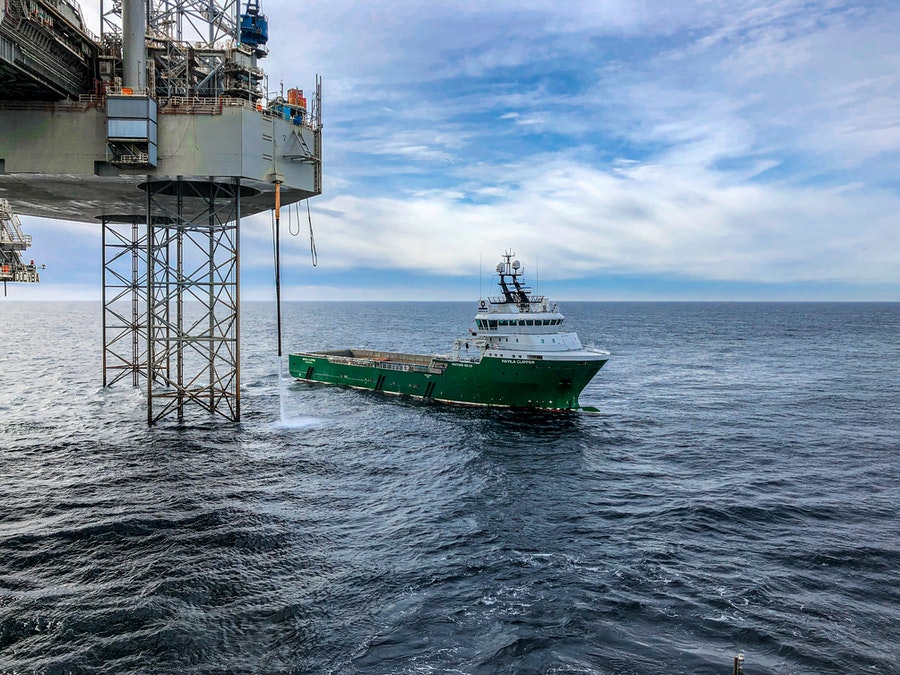 Having a good brand awareness, SEO, and online presence are just some of the advantages that can make your business stand out in this competitive industry.
1. Brand awareness
When you start building your oil and gas brand with digital marketing, you educate your potential customers about what your company does, what are its values, and what it promises to deliver to its customers.
It's not about the fuel you sell, but how you sell it, and what are the additional benefits associated with your brand.
Your website and social media channels are your primary space that can help differentiate your brand from others in the industry. This means not only to present information about your company, but presenting it in a way that is both appealing and engaging for your customers.
Yes, your content needs to be creative and unique, but above all – it needs to be able to sell. When customers trust what they see and hear, then they trust your products and services as well.
2. SEO
Search engine optimization or SEO can help you drive high-quality traffic to your brand's website, and turn clicks into profits.
Keyword research is an element of SEO that allows you to optimize your content for keywords that matter to your industry. For example, in the oil and gas industry, one of the most important keywords might be connected to what does your company do, which kind of fuel you are selling, where your company is located, and so on.
When you properly optimize your website, it will be easier for search engines to decide why your brand is better than those of your competitors.  And this is what attracts customers to your website.
Use highly ranked keywords from the industry to create valuable content like blog posts, articles, or white papers and present yourself as a leader in industry. Focusing on external SEO can also inspire customers to explore your brand, products and services even further.
3. Online presence
Oil and gas keywords receive between hundreds of thousands of queries per month. Managing to grab only a tiny piece of this cake can make your brand one of the best in the industry. Therefore, having a strong and visible online presence can make your business eye-catching.
In the oil and gas industry, time is money, so you need to act fast and act strong. For this to happen, there is nothing better than to have a powerful online presence, backed by an equally powerful digital marketing agency.
4. Pay-per-click advertising
Pay-per-click advertising is a form of online advertising that allows you to target your budget to users who are interested in information about your company.
When you run these ads on search engines, you can target users to the keywords they are looking for.
With various social media channels, you can easily target users based on their interests, demographics, and tags, which also allows you to reach a specific audience. This allows you to divide your target audience into the desired segments and reach out directly to them.
5. Advertising mailing
Digital marketing strategies make it easy to attract and then capture your target audience. However, not every email newsletter has an impact. Sending a regular or random email will not help you achieve the desired result. Why send an email newsletter to someone that has been just looking for an oil price update?
Thus, your focus needs to be on those customers who look to benefit the most in the oil and gas industry. Targeting large oil buyers can maximize your profits and grow your business. A competent digital marketing agency will help you identify these targets and help you grasp their attention.
After you identify these potential buyers, you can send company updates, news, promotions, offers, or event planning emails.
How to choose the right agency for digital marketing in the oil and gas Industry?
In many ways, marketing research allows you to study information about the state of the oil and gas market. You can also see who are your main consumers, competitors, prices, and the existing internal potential of the brand.
By knowing all of this, you will get to minimize the uncertainty in the market and the possibility of making competent management decisions. A competent digital marketing agency can help you have a great oversight of the market anytime and anywhere.
Parameters of the oil and gas market
In oil and gas companies, which are the objects of study of marketing activities, one of the most important areas is the analysis of the parameters of the oil and gas market.
These parameters relate to the degree of its competitors' development, the study of the prospects and trends of the business activity indicator of partners.
Then, there are also pricing policies, ways of promoting products of the oil and gas industry, reactions to the emergence of new types of fuel, and many other products of oil and gas processing.
Research also includes forecasting the volume of sales of products of this industry, taking into account the general economic situation.
Specific features of the oil and gas industry
The oil and gas industry has its specific features of development, in connection with which the marketing analysis of both the market as a whole and its segments has its characteristics.
So, for example, the main indicators of the size of the market are the market capacity and the market share of the organization in its composition. Moreover, the capacity of the oil and gas market characterizes the possible volume of sales of produced oil and gas on the local market within a certain period.
At the same time, it is necessary to take into account the prospects for the future sale of goods in the domestic and world markets.
When analyzing the general economic situation in the oil and gas market, it is necessary to pay attention to many main directions. This can also include oil price developments, emerging energy markets, industry innovations, and so on.
The importance of digital marketing in the oil and gas industry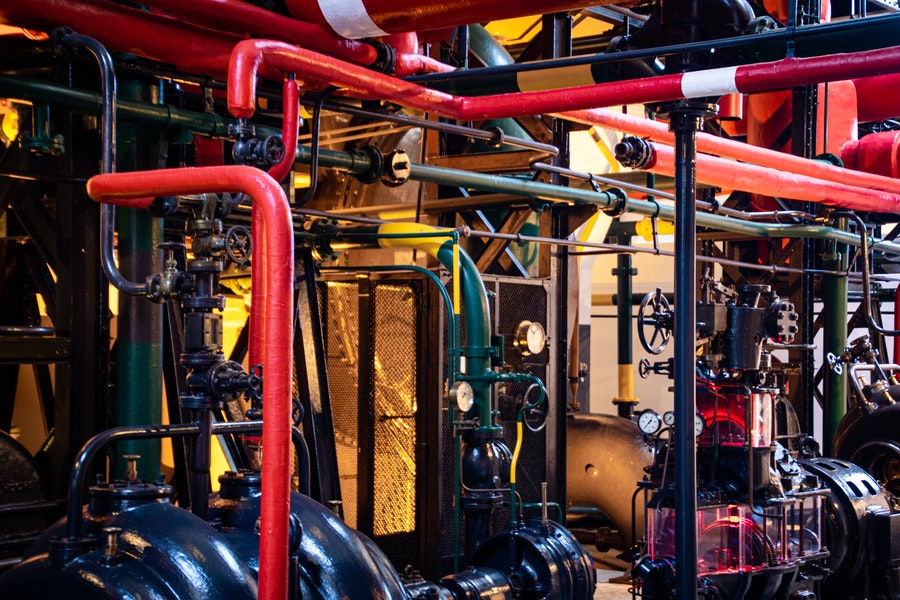 In modern conditions of economic development and the development of the world oil and gas market, businesses pay serious attention to the costs of research and development work in the oil and gas industry.
The importance of digital marketing here is in studying the situation and choosing a further strategy with the condition of minimizing all costs. Choosing the right digital marketing agency will help you gain an advantage and benefit over your competitors.
For example, leading oil and gas companies have already started to leverage the digital transformation.
Minerva Bunkering, an international provider of marine fuel supply and bunkering services, is one of the oil and gas companies that prioritize digitalization. By implementing digital solutions such as Automatic Data Processing (ADP) it strives to streamline and digitize most of its operations.
Monjasa is another global company from the oil and gas industry that offers trading and physical supply of marine fuels to merchant shipping fleets. Last year, the company launched a new visual identity that emphasized its commitment to digital transformation and increased transparency.
When it comes to digital transformation, successful companies aren't afraid to take a risk. They look at how to make the best use out of digital tools. Bunker trader Integr8 is one of the examples. Last year, the company launched a marine fuel procurement app, allowing its buyers to buy fuels online.
By implementing such changes, these companies and their brands are now standing out in the industry. By choosing the right digital marketing agency, your brand can also join them in being successful and unique.
Increasing your ROI and brand awareness
Maximizing your digital marketing efforts will help you increase your ROI and vastly improve your brand awareness. Now, all you need to do is to explore which digital marketing opportunities are best for your oil and gas business.
Choosing the best option for digital marketing in the oil and gas industry plays an important part in your overall brand awareness.
A digital marketing and advertising agency that specializes and follows the oil and gas markets trends will empower your brand, resulting in a strong, unique, and powerful online presence.