The industrial manufacturing sector is changing at a rapid pace due to the simultaneous changes happening with technology, triggering many businesses around the world to invest in new cutting-edge technologies. Companies have to keep up with their competition and follow up with the newest trends in the digital marketplace. It is an undeniable fact that Google plays a crucial role in every brand's online marketing strategy. Search engines are the first place where people turn to look for answers and do their shopping activities. There are three main strategies that online marketers can use to promote their company's products and services: Search Engine Optimization (SEO), Search Engine Marketing (SEM), and pay-per-click (PPC).
SEM or Search Engine Marketing includes both Search Engine Optimization (SEO) and pay-per-click (PPC) strategies that aim to deliver higher rankings on the search engine browsers and help companies attract their audience. What are the main differences between them that can help increase your brand's visibility?
In the following article, you will get to know the main differences between these strategies how they work, and learn which one is the most suitable for your brand objectives.
1. What is SEO?
SEO stands for Search Engine Optimization is a combination of various organic techniques that strive to bring organic web traffic to your website and increase its visibility on the search engine listings. All you need to do is make a keyword research analysis based on the industry that you are interested in targeting and utilize those keywords in the content on your website. Users tend to trust Google's organic listing, so chances are that they are also going to trust the relevance of your site.
Search Engine Optimization is a cheaper SEM option, compared to the paid strategy. In the process of developing this strategy, a huge part goes to content creation. With this said, you have an option to create it by yourself or outsource it to other professional digital marketers to do it for you.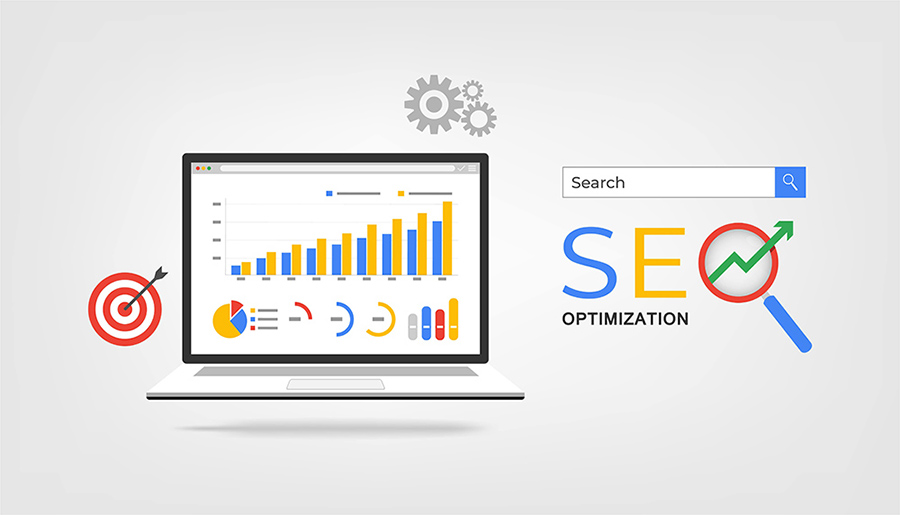 How does it work?
Search engines have so-called ''spiders'' that crawl the web and collect data from your website in order to determine what to show the users. There are more than 200 ranking factors that determine the right order to rank the search results.
Google ranks the order of the search results depending on the following Search Engine Optimization techniques: on-page SEO, off-page SEO, and technical SEO.
Types of SEO
On-page SEO or sometimes referred to as on-site SEO is the process of optimizing the content elements and the HTML source code so that your website can rank higher in the SERPs. Accordingly, the on-page techniques are not only visible to search engine bots, but also to the customers visiting your site.
Off-page SEO includes all activities that take place outside your website since Google also collects information about your website from sources that fall outside of your domain. There are many things that you can do outside of your webpage in order to achieve a higher-ranking spot. For example, external link building on your domain is one of the most important ranking factors. Other off-page optimization techniques include Social Media Marketing (SMM) and Content Marketing.
Technical SEO is about optimizing the backend structure of your website. To be more accurate technical SEO focuses on activities and strategies that increase the user experience (UX) of the website and the search engine crawler experience.
In either case, combining these three organic techniques will bring value to your website and will increase its visibility as well as the number of leads on your site.
 How can SEO be beneficial?
Optimizing your website organically can be very time and resource-consuming since it requires building links, writing content, hiring a marketing team, and doing promotions and reports.
Doing SEO is time-consuming, but it pays off in the end. Once you earn your position on the SERPs every click that you will get is free of charge and the results will continue to show for months to come.
2. What is SEM?
SEM or Search Engine Marketing is a digital marketing strategy that encompasses pay-per-click, or paid techniques and Search Engine Optimization or organic techniques that have the same goal – to increase the visibility of your page. Users can make a distinction between paid and organic search results by the way they are presented in the SERPs. Usually, the top positions are reserved for the ''Advertised'' searches while the second positions are for the organic results.
The importance of SEM and the opportunities for manufacturers is increasing at a fast pace since users are leaving information about their behavior in the search queries.
3. What does PPC mean?
(PPC) pay-per-click is a marketing technique that differentiates itself from others because of the fact that it requires a certain fee for every click. Advertisers pay a fixed fee for every click, depending on the specific network in question. There are different display ads that advertisers can choose to implement in their campaigns based on the goals they are striving to achieve.
How can PPC bring value to your organization?
The main advantage of paid advertising is that it achieves faster results and is more secure, meaning you have the ability to rank on higher positions for your chosen keywords unquestionably.
Another benefit of the PPC strategy is that you can also specify the target audience that you want to attract depending on the user location, age, and interest pattern. The possibility to implement additional images and information within your ad promotion is definitely a plus if you are selling a product that needs visual representation.
Once you get ahead of this strategy, you will be able to realize that it is much more simple and easy to implement compared with the SEO complications.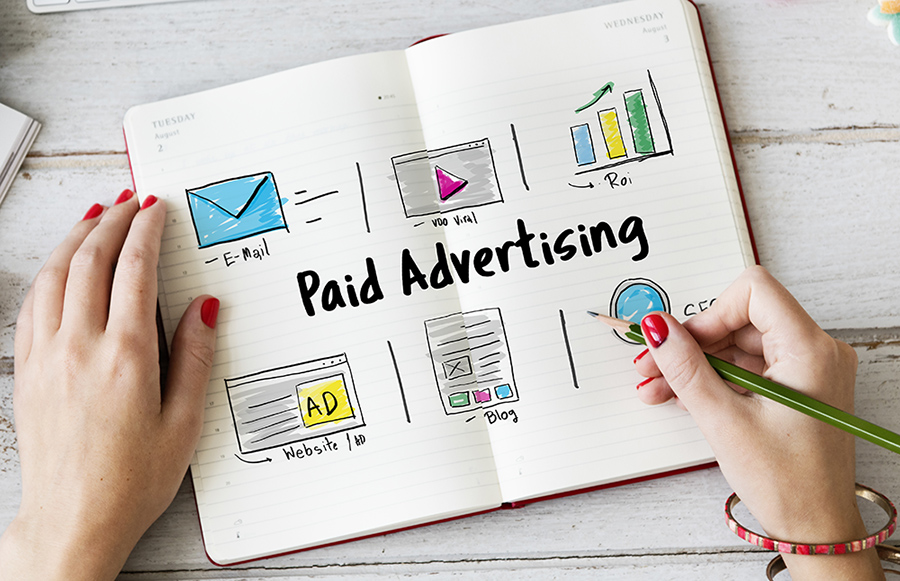 4. SEO vs SEM vs PPC: What is the Difference?
The first and most evident difference between these strategies is that SEO includes organic tactics of optimization while PPC includes paid search visibility. As mentioned above paid search results placed with PPC strategies include an ad extension right next to the placement and are easily noticed by users.
The second difference is referred to the price the promoter must pay for every click the ad receives from the promotion, unlike the SEO techniques where the clicks are completely free of charge. In case you decide to go with the paid promotion you should have a predefined budget for your website to stay visible.
Thirdly, the implementation of SEO in most can take up to a few months, on the contrary, the results from PPC are immediate. The fast implementation of PPC allows the promoter to turn on and off paid ads whenever they want, and examine the strategy in more depth.
It is important to mention that once you stop paying for the PPC strategy, the results will stop showing. On the other hand, SEO leaves more long-lasting results without any charge of the money.
5. Utilizing digital marketing campaigns to reach more users
In today's competitive business environment, industrial marketing needs a carefully planned strategy and a trial period in order to identify what is suitable for your brand identity. The. Implementation of an effective digital marketing strategy for your company requires knowing what your customer's interests are.
If your main goal is to increase your website's visibility, traffic, and clicks then combining the SEO, SEM, and PPC marketing strategies is a good starting point. In order to get the best results possible, you need to utilize these strategies together at the same time and get the teams working in correspondence.
You also need to conduct keyword research for both paid and organic strategies and continuously review and analyze the results. The integration of both strategies is necessary for achieving the organization's ultimate goals. For example, in the beginning, you can promote your content with paid promotions to get faster results and strengthen the SEO part.
Reaching potential buyers is more than just increasing website visibility and traffic, there are many more factors to take into consideration. For example gathering information about your buyer persona, developing new ways to serve what they need, and potentially turning them into final customers is the ultimate value every company strives for. Turning leads into potential customers is more than just optimization and paid advertising. It requires continuous improvement and investment in the online presence of your brand.