In an effort to reach millennials who now make up the biggest part of the automotive market, car brands are now adapting their marketing strategies embracing the waters they swim in best – the social media and other mobile-powered platforms.
According to Experian's automotive data, millennials made up about 29% of car buyers last year and are predicted to become the biggest segment of the auto market at more than 30% this year.
In line with that trend, tech-savvy car lovers now have a chance to enjoy test driving Volkswagen's 2022 Taos SUV in a form of a web-based augmented reality (AR) experience Volkswagen of America offers as part of the promotion of its new model.
The AR sensory experience Volkswagen of America developed with Amazon and with the creative agency The Community, could help the carmaker exploit the holiday shopping period – when people are expected to flock to Amazon – to reach younger consumers.
Volkswagen's virtual drive also promises to at least relieve the burden the pandemic continues to impose on automakers by affecting in-person test driving and the supply chain issues for new cars that have emerged as an additional consequence of the lockdowns
All the Bells and Whistles
The new Taos activation looks to bring the TV spots to life and follows two fall video ads- the fall campaigns Drive and Road is Home – that focused on the joy of driving.
The test drive, which online shoppers can access from the comfort of their homes by scanning QR codes on specially-designed Amazon boxes, offers them a virtual drive on a 3D map using a new web-based augmented reality technology (WebAR).
The experience, which will be available on more than 1 million Amazon boxes, adds unique sounds along the way and, as users drive their Taos through various hotspots on the map, chords shift in four musical moods with their own color – Road Tripping, Rhythm Kicking, Smooth Gliding, and City Vibing.
On top of the driving experiences, the technology offers the users to record and share their unique driving experience to unlock three free months of Amazon Music Unlimited, where they can enjoy millions of ad-free podcast episodes and songs in the highest-quality streaming audio.
This way, they tap into the activities the younger population frequently pairs and enjoys the most: driving and listening to music.
Christopher Neff, VP of innovation and technology at The Community, pointed that they were inspired by the origins of the music box when trying to meet their challenge to evoke joy, creating a truly sensory experience by adding the visual spectacle of WebAR as well as the interactive music.
Volkswagen also decreases the friction that comes with delivering a unique mobile experience by using web-based AR that requires no additional app and QR codes, which have become an essential item in everyday life during the pandemic.
Volkswagen previously offered its clients a similar virtual experience, teaming with Pinterest to promote its first all-electric vehicle, the ID.4 SUV.
Reaching to Millennial Cord-cutters
Volkswagen's AR experience in partnership with Amazon on its omnipresent boxes is in line with the newest marketers' trend to engage with the younger, digitally native consumers by moving beyond traditional ad channels and towards mobile devices.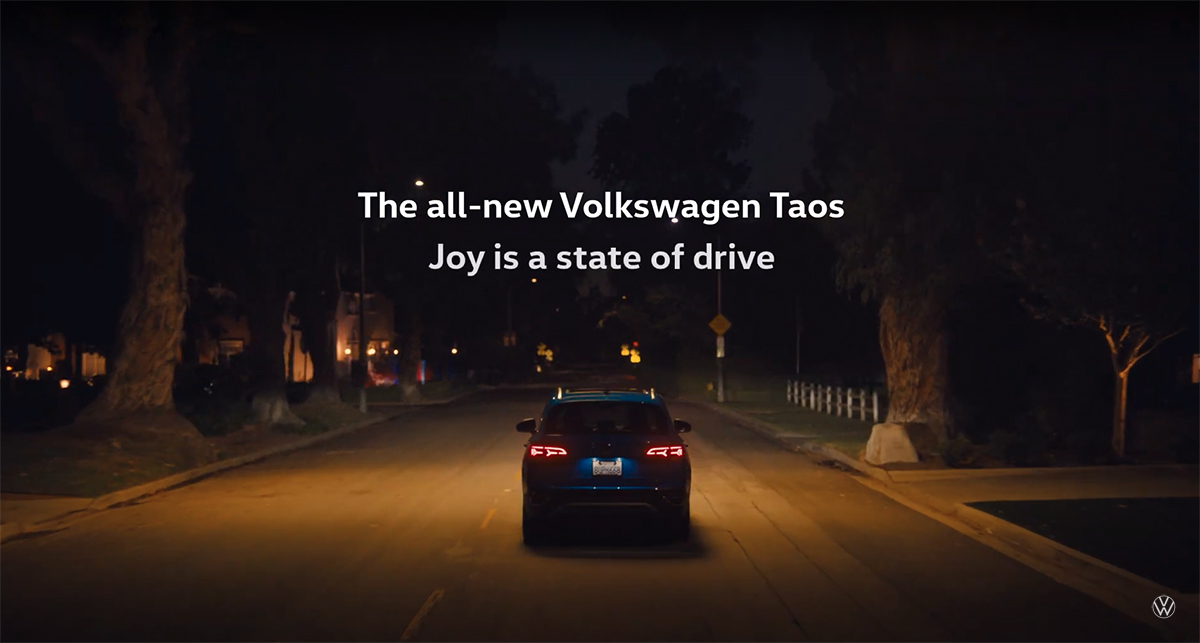 Having that in mind, QR codes have been popping up on just about any canvas marketers can think of such as pizza boxes, cereal boxes, and – Amazon boxes.
This also underscores Amazon's growing role in advertising for brand marketers, including companies who don't necessarily sell products via its e-commerce site, which remains resilient in time with clear disruptions tripping up its core business
It seems that the company's advertising business has profited well on the returning appetite for digital media on the market, which Amazon Chief Financial Officer Brian Olsavsky explaining that they're really resonating with advertisers by giving them new products, new ways to advertise, and new ways to highlight their brands.
Other car brands have also embraced social media, other mobile-powered platforms as well as the perks offered by live-streamed events and digital content partnerships to reach millennials – their key demographic lately – by replacing the glitzy auto expos of the past with virtual launches and augmented and virtual reality (AR/VR) demonstrations for showcasing their latest models.
According to Twitter, more than 80% of auto brands have hosted a virtual vehicle launch or planned to do so this year using the social media company.