When given the option, consumers will frequently choose to buy products and services from firms that are socially and ecologically conscious. Companies and non-profit organizations are reaping the benefits of this reality, and cause marketing, or promotional strategies that raise earnings while benefitting a cause, has grown in popularity over the previous quarter-century. Cause marketing benefits are one of the reasons this is becoming the most common way for businesses to demonstrate their social responsibilities. One way to describe cause-related marketing is a type of marketing in which a business collaborates with a non-profit to collect donations for a certain cause.
Both the for-profit corporation and the charity may benefit from cause marketing. The non-profit organization may be able to use the company's marketing resources and get visibility to the company's clients. It might result in a boost in public relations and greater revenue for the firm. The ability to assist a charity simply by purchasing something benefits consumers as well.
How it works
Cause marketing is most effective when the non-profit organization and the corporation with whom it is collaborating have a certain amount of synchronicity. The vision and the goal of the non-profit should, ideally, be related to the products or services the company is offering. It's ideal if the company's staff and consumers are also enthusiastic about the cause. The most effective advertising strategies are those with the proper associations.
These collaborations may not necessarily entail a direct gift from the firm to the non-profit. Instead, corporations frequently contribute products, services, or the time of their workers. This type of humanitarian action has a greater influence on the customers who are being targeted.
The purpose of the marketing effort will be to persuade customers to take action, such as making financial or other material donations or volunteering their time. Not only will a successful campaign garner support, but it will also raise awareness for the non-profit as well as the business's charitable initiatives.
Cause marketing benefits your business and community
The advantages of cause marketing are numerous, like increasing workplace morale and boosting brand loyalty. Cause marketing draws customers not only to your business but also to other organizations working to improve the world.
A customer's buying behavior can be dramatically influenced by cause marketing. Buyers are not only eager to spend more money with a business that supports a cause, but they are also more inclined to suggest it to others.
The nonprofit partner's brand recognition and visibility rise as a result of cause marketing. Because NGOs often have a limited marketing budget, partnering with a small business or a large company can help them get information about their activities and cause in front of customers who would not otherwise be aware of them. The business partner, on the other hand, reaps significant benefits.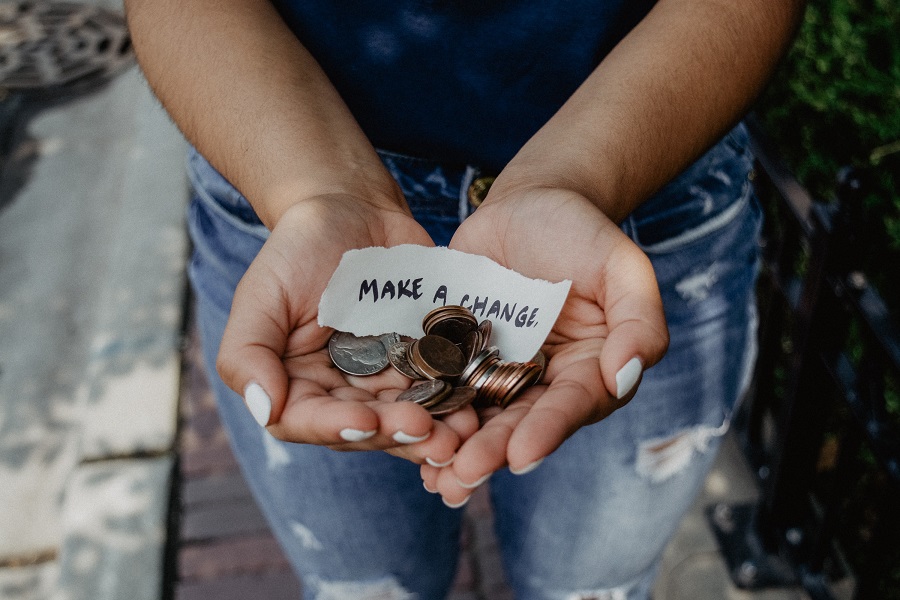 Here are five benefits to motivate you to start a cause marketing campaign.
1.     Cause marketing shows your social responsibility
For companies, the most important advantage of cause marketing is showing social responsibility.
Consumers want to know how businesses are making a difference and how they are contributing in society in an age when social and environmental challenges are a hot topic.
As many as 70% of customers, according to Mail Chimp, want to know how firms are dealing with social and environmental challenges.
A cause marketing campaign will demonstrate to your customers what your business is doing to benefit society and will enhance your entire brand reputation.
2.     Cause marketing campaigns increase brand loyalty
Supporting a non-profit increases brand visibility as well as raises awareness for a worthy cause. Consumers prioritize companies that are concerned about environmental and social concerns. If your company is linked with a charity or non-profit, customers are more inclined to be loyal to it.
Gerald Zaltman, a Harvard professor, claims that emotion drives 95% of purchasing choices. As a result, cause marketing is an excellent strategy to build brand loyalty. Customers will return for more if you show them that your company is taking action to help others.
Sharing your efforts and engaging customers and staff will help them to spread the news about your business, resulting in a massive increase in brand recognition.
3.     Cause marketing helps you stand out
Finding a means to stand out from the crowd is a typical desire for businesses and that is exactly what you can accomplish with cause marketing.
Supporting a non-profit organization that makes a difference will make your company stand out. Customers would see that you care about more than simply selling a product or service if you run a cause marketing campaign. Make a social media post about your cause and describe your objective. This will inspire them to focus on what you have to say, allowing you to stand out from the crowd.
4.     Cause marketing builds trust
Trust should be the foundation of all relationships. Nobody will trust you if your customers, staff, and community don't trust you.
Failure to deliver on commitments can undermine confidence, resulting in a drop in profitability. You want to make sure you're putting your best foot forward when it comes to developing long-term, trusted connections with everyone you meet.
Cause marketing may help you develop trust among your community, customers, and workers. Campaigns involving local charitable groups will increase your town's visibility and provide opportunities for members of your community to participate. If you follow all of your commitments, people will recognize what type of business you are and trustworthy connections will flourish.
5.     Cause marketing helps boost company morale
People love to connect. With everything going on around the globe, everybody, including your employees, is yearning for relationships like never before. Start a cause marketing effort to provide them with a better experience.
Cause marketing initiatives may be utilized to engage your staff in a fun, engaging promotion. Encourage people to purchase unique products focusing on a non-profit at a virtual store event using a company-provided rewards card. Your team members will be thrilled about the products, and a chunk of the campaign revenues would go to the charity of your choosing.
Examples of great cause marketing
Nike – You Can't Stop Us
Nike's cause campaign 'You Can't Stop Us,' launched in mid-2020 and amid a worldwide pandemic, is another amazing example of cause marketing to come out of 2020 – notably the third video in the series. The commercial communicates timely lessons of resilience and inclusion at a time when they are most needed throughout the world.
Many people have complimented it for including and juxtaposing disabled and able-bodied male and female athletes, as well as a broad spectrum of ethnicities and nationalities.
The wide yet clear and simple messaging to persist, unify against police brutality, and strive in the face of adversity and discrimination, all while showing some of the most famous athletic events of all time, making this one among the greatest cause marketing ads of 2020.
Starbucks – LGBT+ What's your name?
Starbucks launched the #WhatsYourName campaign in the beginning of 2020, which aimed to depict a transgender person's transition as they try out a new name. Starbucks is shown in the commercial as a safe location to do so.
Starbucks' relationship and work with Mermaids, a nonprofit that assists young transgender and gender diverse people, allowed the campaign to grow since it was well-informed. Starbucks and its creative agency talked with Mermaids throughout the campaign's creation, integrating their advice, suggestions, and experiences. The entire ad seems incredibly true to the cause it tries to promote since the non-profit was involved in every level of production, from casting to editing.
Cadbury – Donate Your Words
Cadbury's recent 'Donate your words' campaign, in which the company collaborated with Age UK, is an excellent example of great cause marketing campaign. To promote awareness of loneliness among the elderly, the company recently removed all wording off the front of its Dairy Milk package. As a result, the distinctive 'glass and a half' logo was the only feature on the front of the wrapper, which was a vivid purple. It's a refreshingly simplistic approach that has everyone looking twice.
For each limited-edition chocolate bar sold, Cadbury donated 30p to Age UK which supported the elderly through telephone friendship and a national advice line.
Mythical Kitchen – The Leftover Challenge
Josh Scherer, a "FoodTuber" who runs the Mythical Kitchen channel, teamed up with various food channel hosts to launch the #LeftoversChallenge in this cause-related marketing campaign. The campaign backed the Restaurant Employees Community Foundation, a non-profit that fights for humane and equitable treatment in the restaurant sector and has been there for restaurant workers throughout the epidemic.
The hashtag #LeftoversChallenge was used to encourage guests to make creative meals with their leftovers and share them on social media. In addition, the YouTube presenters included contribution buttons in each of their videos, asking their viewers to contribute to the cause.
Final thoughts
Cause marketing should be embraced by brands as a method to rejuvenate their values. Let's not be deceived. Any cause marketing strategy requires openness and genuine activities from a business. Brands that fail to meet these standards have been shamed on social media, following in the footsteps of other dishonest businesses.
Aligning a company with issues that are important to customers may result in considerable revenue and growth. Cause marketing allows businesses to form a stronger bond with their consumers, which leads to increased customer loyalty and the acquisition of new customers in the long term.